The Cheapest & Fastest SMM Panel Provider
FlowlineSMM is the fastest and cheapest SMM Panel in the world. Our services are full automatic and always workign fast. Do you wish to make money online with us? So, you can bring your friends to us and earn them up to %15 of their lifetime spending. Try our referral program now!
Flowline SMM accepts Credit cards, Debit cards, Payeer, BTC, LTC , Coins, Perfect Money and other popular payment gateways. You can use them to purchase SMM Panel services from us.
Why Should You Use
FlowlineSMM's
Services?
FlowlineSMM was recently trusted by another of the world's fastest and the best SMM panels. We provide 24/7 Support, Best Quality SMM Services, Secure Payment Options, Natural Growth and Services that are 100% Genuine, Safe, and Secure. FlowlineSMM helps you to improve your social media presence.
How to Sign Up on SMM Panel Provider?
With easy steps we have explained in the video, you will become a member of FlowlineSMM panel in just 30 seconds! Enjoy Flowline SMM services!
Why to Choose FlowlineSMM?
FlowlineSMM is the premier SMM panel provider in terms of organic social development, non-drop guarantees, and lightning-fast customer support. Because we have always been trusted, we are the Fastest and Best Google SMM Panel.
You need to sign up and log in to your account.
Add funds to your account using a suitable payment option.
Place your orders to help your business become more popular.
We'll inform you as soon as your order is complete. Enjoy amazing results!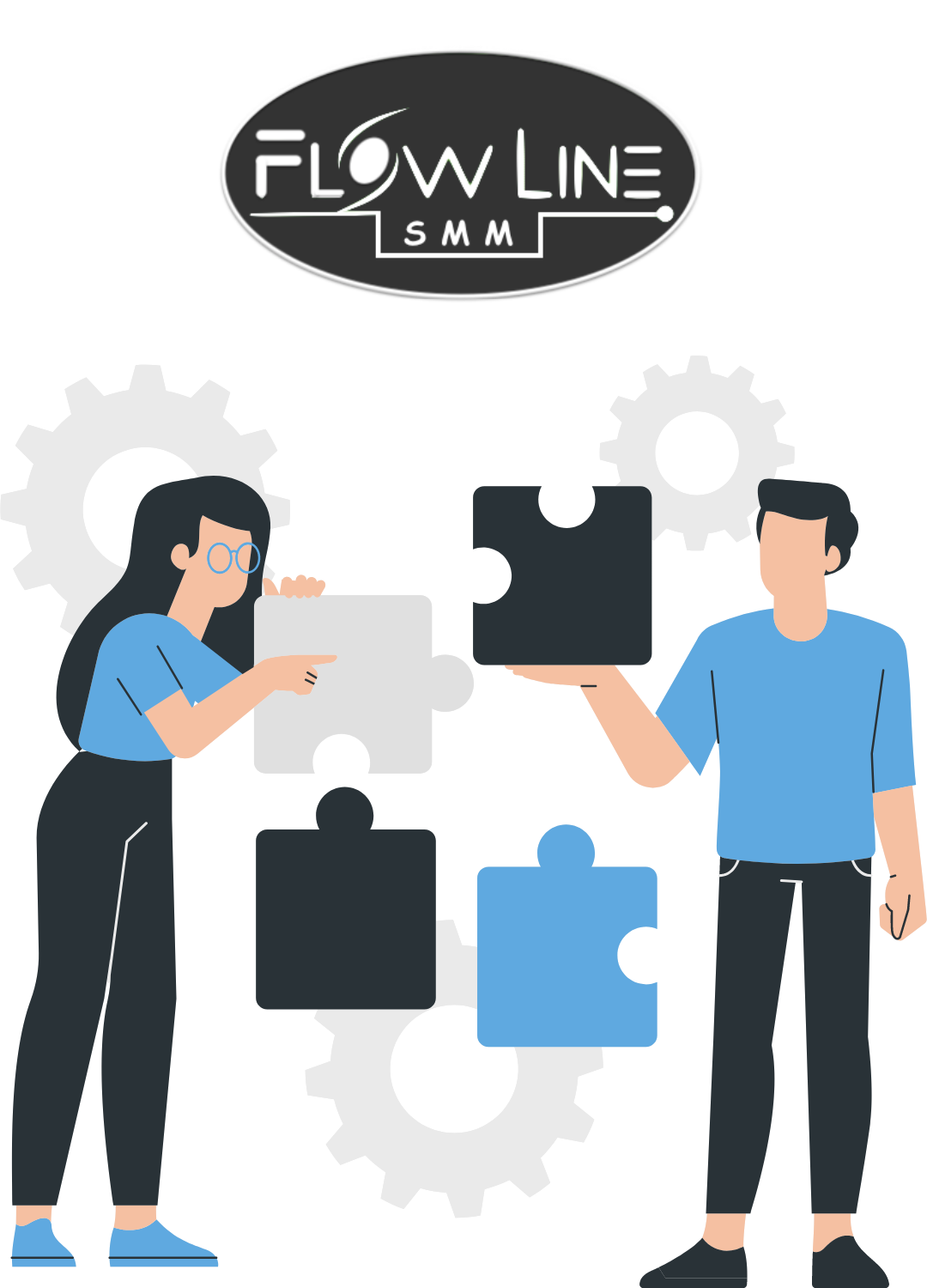 Best Quality SMM Panel Services are available from FlowlineSMM. All services, including likes, follows, views, and shares, are organic and generated by real people. Receiving input from real people can help you enhance your insights. We don't skimp on quality and provide service from genuine accounts.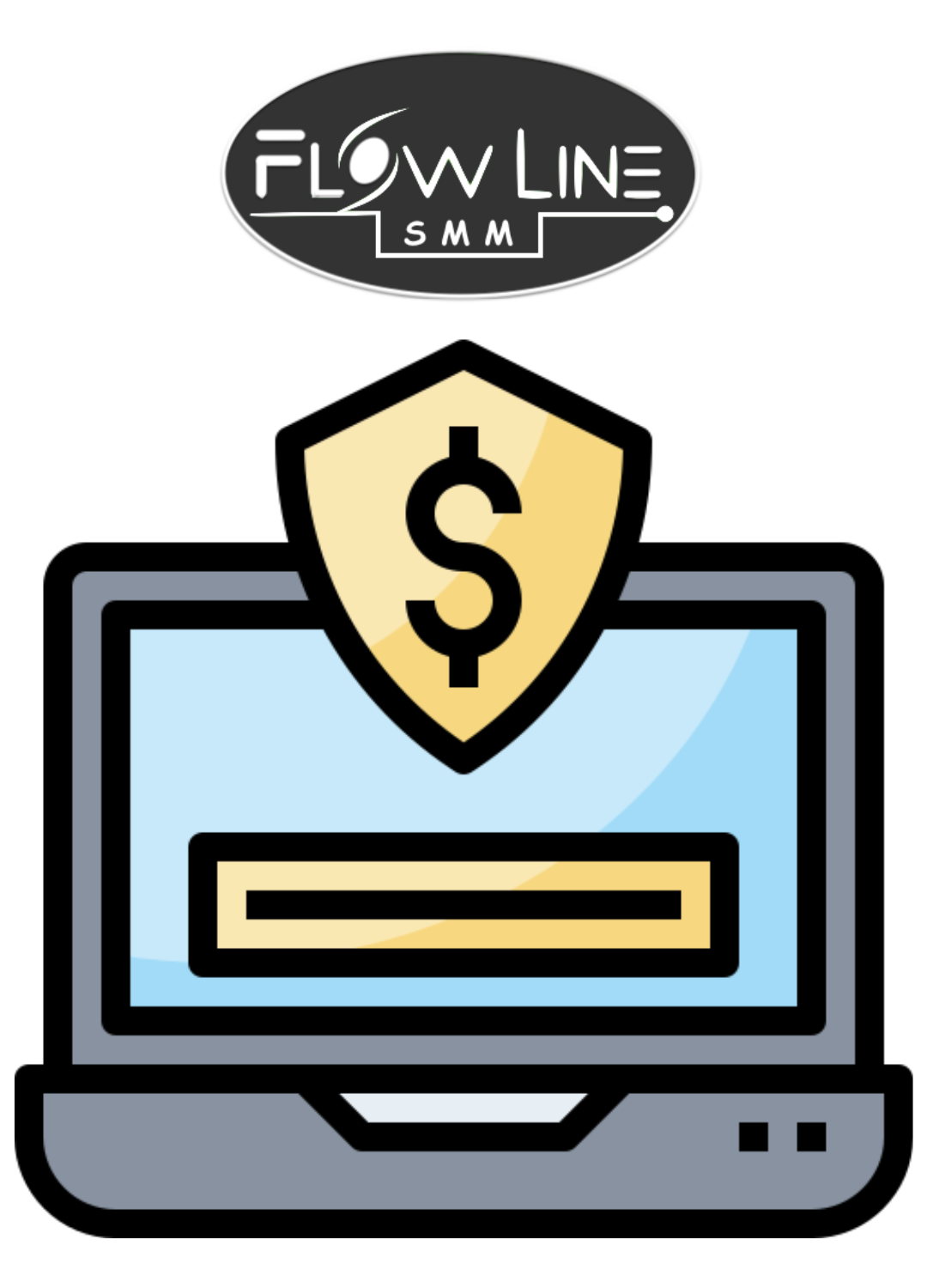 We provide guaranteed service on our website SMM server. For any of the services, there will be no drop service. If a service is discontinued, we will replace it free of charge. That can only be accomplished if you hire the best social media management services. Please read our Terms of Service carefully.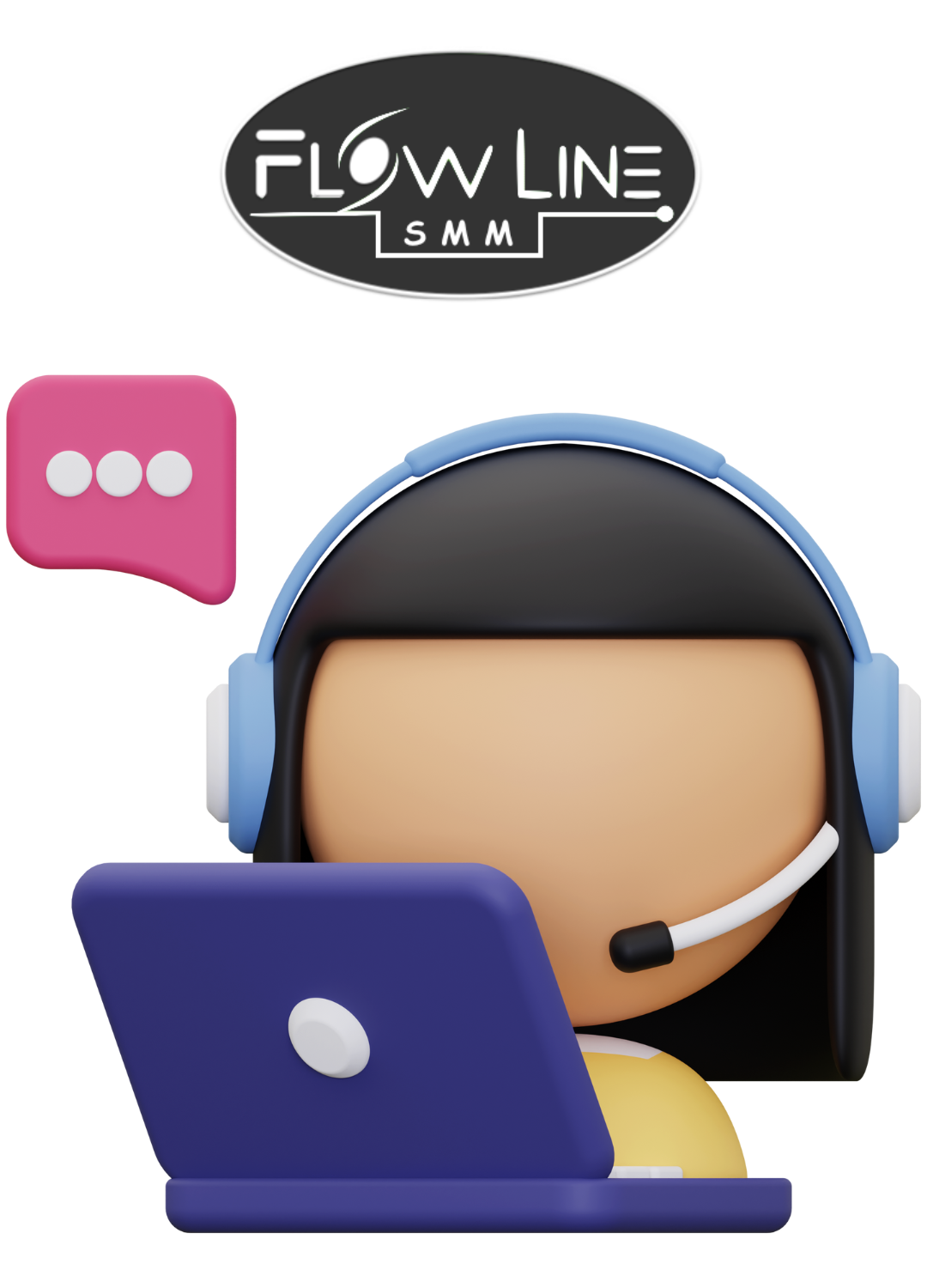 We are available to assist you 24 hours a day, seven days a week. We have a very responsive customer service team that ensures that no queries go unanswered. You may reach us at any time by using the live chat function or by emailing us using the form on the Contact page. Discover more about our firm.
Cheapest
SMM Panel, A Wholesale Provider!
SMM Panel promotes you or your business on social media platforms such as Instagram, Facebook, Twitter, Youtube, TikTok, Telegram, and others. If you want to improve your internet presence, our SMM panel is an excellent choice. We provide wholesale services to assist you establish your online presence across all social media networks.
I do SMM promotions for different businesses and this panel has been such a great discovery for me! I used to spend lots of time doing some tasks that can be done super quickly now because SMM services here are delivered so fast. Thank you guys!
If you're wondering how you can help your social media accounts get more attention fast, this is it! No need to wait for a long time either because SMM services on this panel are delivered super quickly. The services are sooo cheap too.
I help different businesses to get more exposure online by managing their social media accounts. Let me tell you this: SMM services that this panel offers help me save so much extra money and earn way more than I did before I discovered these guys. Couldn't recommend them enough.
Frequently Asked Questions
The most often asked question by our users is explained here.
What is FlowlineSMM panel?
Flowline SMM provides the fastest & cheapest SMM Panel Services Reseller. It is a website through which people may purchase Social Media Marketing Services. You can easily order TikTok Fans, Twitter Retweets, Instagram Followers, Instagram Likes, Facebook Followers, YouTube Watch Hours, Website Traffic, and many other services.
Why FlowlineSMM is the Best SMM Panel?
FlowlineSMM is the World's Fastest and Cheapest SMM Reseller Panel.
We support API for automatic orders for both SMM panels and members.
We use both cancel-refill buttons for orders, because users should need the ability to cancel or refill their own orders easily.
Our panel shows the time of delivery for each service.
The best SMM panel always delivers super fast customer service and 24/7 user assistance for any problem they encounter.
All of the services should include a detailed description for clients. All members must easily understand how services work.
The best panel is always active with major payment gateways for buying SMM services such as PayTR and other international payments.
A good panel will always have Terms and a refund policy for their members, in that way members can easily understand their policies.
What is Child Panel? How to Create Chil Panel?
Through your child panel, you may resell our SMM services to your members. A child panel can only connect with FlowlineSMM.com. Except the other SMM panel reselling services, with Flowline SMM, there is no monthly order limit and it costs $30 per month. So, it is totally white-labeled, so you may market it as your panel service to your members. In that way, you simply had to pay $30 a month to become a SMM panel owner and begin making money with FlowlineSMM.
How Do I Get a Child Panel?
First, get a domain from domain provers, you can use GoDaddy for that. Go to the Child Panel order page on Flowline SMM site after getting a domain and order a Child Panel. You need to use your new domain from the page. Configure Our Name Server (ns1.perfectdns.com | ns2.perfectdns.com) to your domain DNS after obtaining a Child Panel. It turns on automatically after 2-3 hours. If you have question about how to prepare DNS, you can send us ticket about that. We will explain it via photos easily.
After you have activated the Child panel, you must log in to your new Child panel admin (Your Domain/Admin) and import Our services with your profit margin. This margin is totally up to you. You can add even 500% profit to our services, or for example 5% profit margin. It completely depends on your choices.
If you are unable to import our services, please provide us your Child Panel admin User and Pass and we will assist you.
Child Panel Features
Import FlowlineSMM.com Services Using API, you can add all of our services or select some of them.
Set Your Own Prices Using Profit Percentage. It completely depends on you, you can add even 500% profit on our services.
Various types of currency support. You can use different currencies on your panel.
Add, modify, remove, activate, and disable services, among other things.
Enable Your Own Payment Gateway. You need to add payment system on your site.
Collect money straight from consumers.
All features of the admin panel and more.
Obtain a free HTTPS/SSL certificate. We provide SSL certificate to your website, no worries about that.
Theme gratuit ( Customizable ). You can easily customize your site via admin panel. Easy and understandable interface.
Significantly Distinctive Features. There are many more features will be added on your new website. Enjoy your website!
What I Need to Do and Pay For?
You only need a domain.
$30 per month for hosting and script rental.
Your monthly cost is only $30.
You must add funds to purchase SMM services to FlowlineSMM website.
There are no affiliate pages in Child SMM Panel.
Register and log in: You must register and log in to your account. This is very easiy we do not require any sensitive information for that.
Deposit money: Use an appropriate payment method to deposit monies into your account. You can use any payment option available on our website.
Place an order: Place your orders to assist your business grow.
Quick results: We'll notify you as soon as your order is finished. Enjoy the fantastic results!
How to Make Money with FlowlineSMM?
Do you know that you can make money online with Flowline SMM? Here are three ways to make money online using the SMM panel.
You may earn money online by reselling SMM services through the primary SMM panel. Unlimited Panel can be added as Providers. It is a monthly fee, with a minimum of $50 and based on monthly orders. But if your order amount increases, you need pay $100 even $1500 for monthly.
By Reselling SMM Services Through Child Panel: If you want to make money online for a low cost, the Child Panel is the way to go. It has a monthly cost of $30 and no monthly order limit. However, the child panel only has one provider. You cannot add an unlimited number of providers if you open child panel. You can easily owe a child panel with FlowlineSMM site.
Make Money Through Affiliate Marketing: Affiliate marketing is the most well-known marketing strategy for making money online. It is free and invites new customers through an affiliate link. He will be Your affiliate if anyone clicks on your unique affiliate link and signs up. You will be paid a commission if your affiliates add funds. We provide lifetime affiliate commissions ranging from 5% to 10%.
What are You looking forward to? Register Now and Start Earning Money Online.
How to Add Money on FlowlineSMM?
Payeer is the most well-known payment gateway on the planet. You can pay us with your Visa or Master Card using Payeer.
Register for an account and log in.
Use Your Information to Verify Your Account.
Use a Visa or Mastercard to fund your Payeer account.
Add money to FlowlineSMM using Payeer from the FlowlineSMM Add Fund Page.
What SMM (Social Media Marketing) Means?
All parts of marketing and promoting a company's product or service via social media are referred to as SMM. A panel is a system script or website from which resellers may buy social media marketing services such as followers, likes, views, subscribers, and so on.
Which is the Best SMM Panel?
This is a common question from our members. Users are bewildered as to which of our over 2000+ SMM services is the finest because we provide so many. We suggested services with average completion durations ranging from one minute to twenty-four hours. All of our services, however, are completely active.
Which is the Best SMM Panel in the World?
FlowlineSMM is the top SMM Panel in the world since it provides a large number of High Quality SMM services and supports several payment channels such as Credit Card, Debit Card, Payeer, Coinbase, Perfect Money and so on...
Why to Flowline is the Best SMM Panel in 2022
Have you ever thought why Flowline is the best SMM panel in 2022? All SMM panel owners claim their site is the best. Those who want to receive a quality service should pay attention to the following details:
Examine the website of the SMM panel in detail. Read information about services.
Check if the site is secure enough. Is SSL used? What payment options are offered? Check these out too.
Ask your questions from the live support section. Notice how relevant they are. Find out if the package is real or active or bot, whether there is compensation, drop rate, when it will start and when it will be completed.
Trusted SMM panel sites do not require passwords. Stay away from people asking for your account password.
Follow the instructions the SMM panel gives you. If they said, 'Do not order the same service to the same account while your order is in progress', act accordingly. Do not change your account username or protect your profile before your order is complete. Otherwise, the submission will fail. In FlowlineSMM, we provide all features to our members.
Manage all social media networks from a single SMM panel with high quality and cheap. We provide services on today's most popular social networks. We have Instagram, Twitter, Facebook, Youtube, TikTok, Spotify and many more services for cheap rates.
You can always use FlowlineSMM.com without interruption thanks to its reliable and robust infrastructure where you can get 24/7 live support in the SMM Panel world. Flowline SMM is the fastest, cheapest and safest social media panel in 2022.
There are usually inexpensive social media services available. Quality services are a click or two more expensive. The differences between them are speed and painstaking work. Cheap Services are slower than others.
Cheap Smm Panel
Affordable
Express Services
Cheap SMM Services at FlowlineSMM is very affordable in prices. Both cheap and high quality! There is no one better than us. Cheap Social Media Services in FlowlineSMM.
Serving as a Social Media Marketing Panel, FlowlineSMM has been selling many services such as followers, views and likes on social media for many years with confidence and quality.
We are progressing day by day on the way to be the first thing that comes to mind when it comes to SMM Reseller Panel. We owe all this to our valued members. We proudly serve as SMM Reseller Panel. As SMM Panel, we are the only panel that grows the fastest and continues to serve as domestic service provider. If you do not have a FlowlineSMM.com membership, you can become a member now!
We are here to offer you the best SMM panel service to grow your social media accounts. In a short time, you will see an incredible increase in the number of subscribers, followers and likes.
Getting interaction from real people on social media platforms helps increase your brand awareness and build your online credibility. The best part is that you can track the status of all your orders thanks to our easy panel. So, the job of dealing with constant renewals to keep up with updates on orders is done! We have made it very easy for you to place bulk orders, use more than one service at once, and keep track of everything.
Getting engagement on Instagram is one of the most important things for current creators. If you want an increase in your number of followers, likes or comments, our dealer panel will do it! Our portal has been designed with ease of use in mind and we guarantee to always provide quality service, so you get more than what you spend on your investment.
Buy Instagram Followers
Buy Instagram Likes
Buy Instagram Views
Buy Instagram Comments
We offer API support to all our SMM service users in order to be able to order automatically. In this way, you can add the SMM reseller panel to your website free of charge wit our SMM Panel API system.